Regain Your Independence & Confidence With A Stairlift


If you have found that due to your mobility or condition changing has meant that climbing up your stairs has become more of a challenge or safety concern, then it may be time to consider investing in a stairlift and remain in the home you love, with full independence and safety.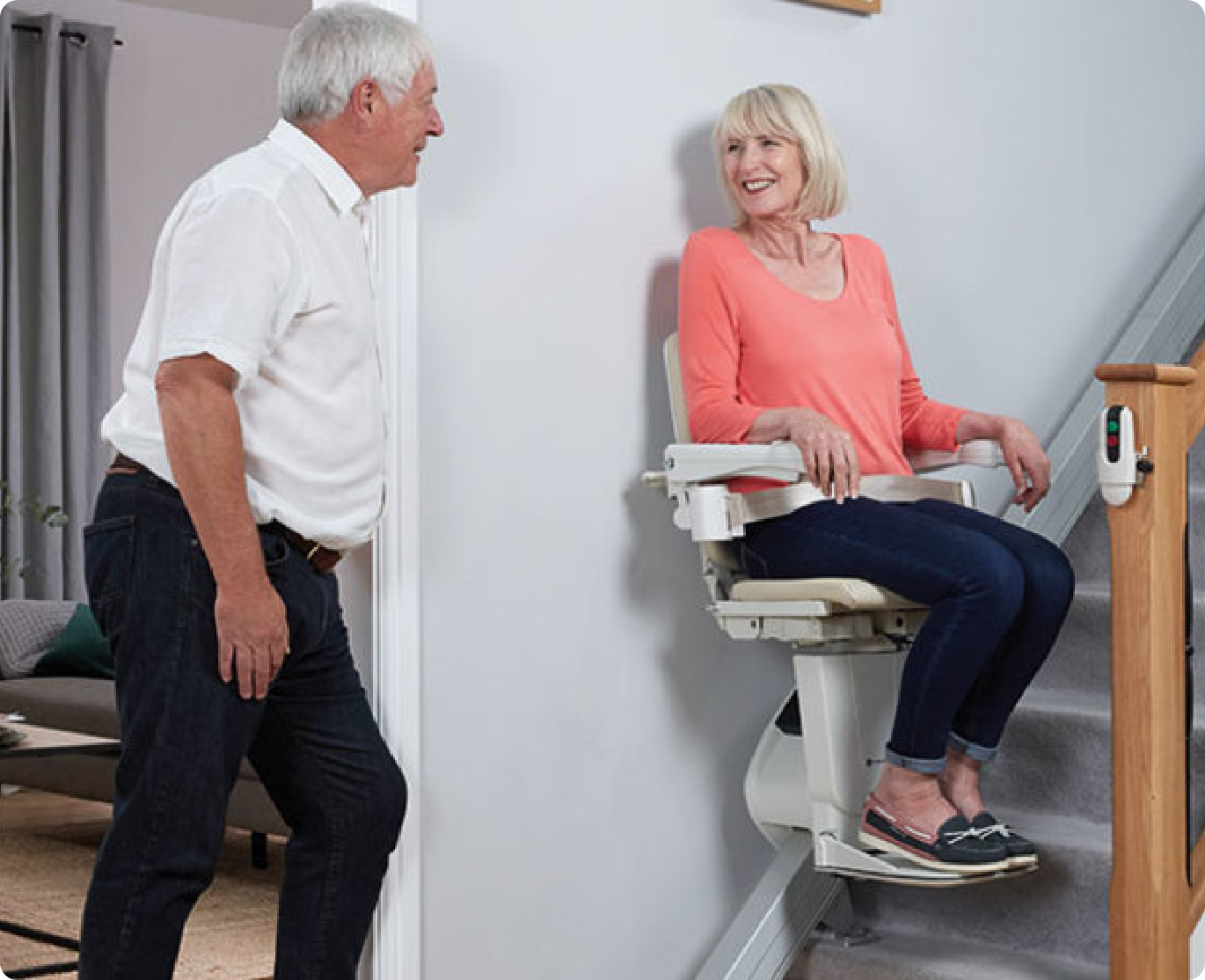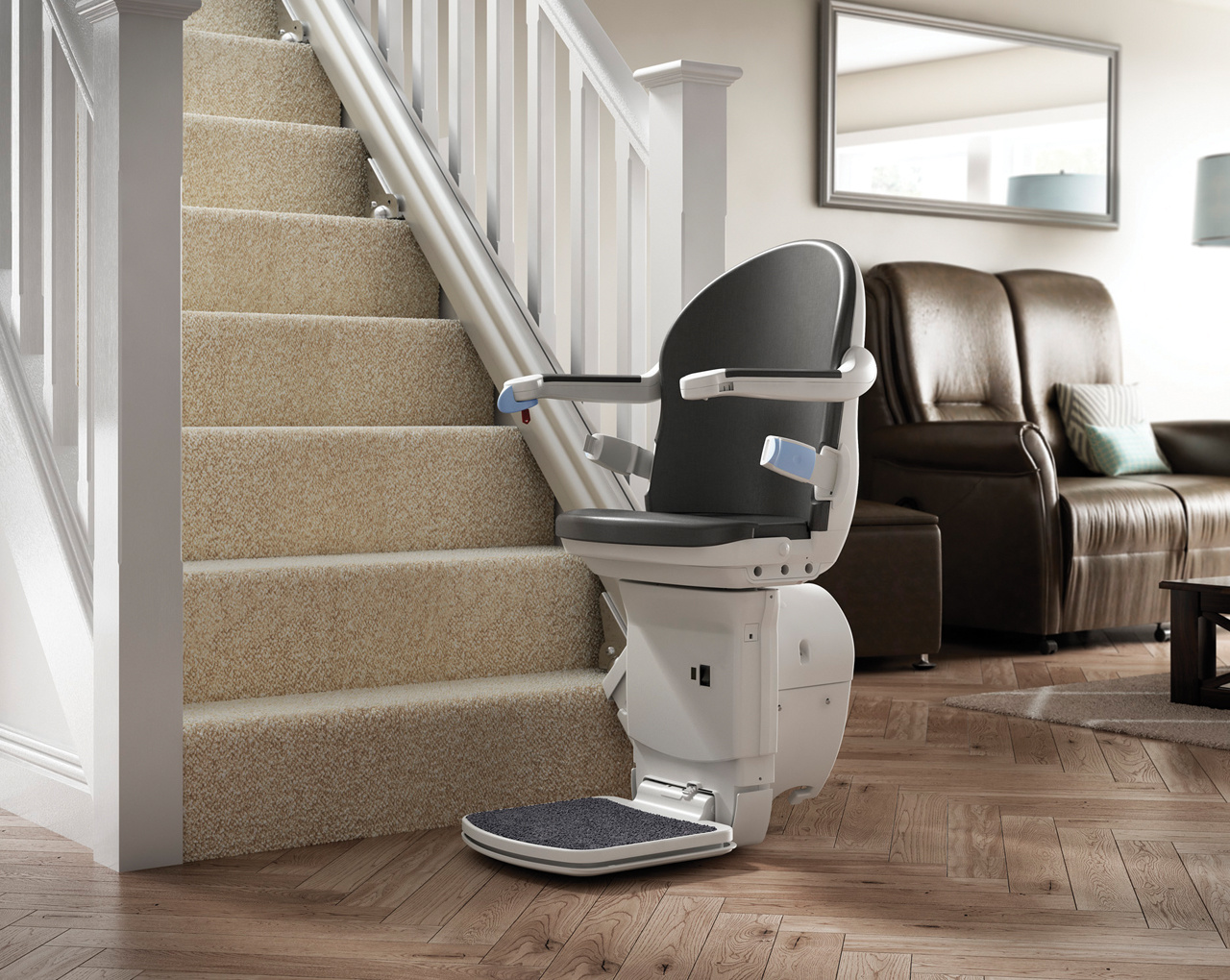 Straight Stairlifts
If your stairs do not go round a bend or across a landing, then you need one a straight stairlift. Installing a stairlift is incredibly easy, each lift is tailor-made to fit your straight staircase in our factory, so on arrival at your home it simply slots into place. With a range of stylish straight stairlifts for indoors and outdoors to fit your home and your lifestyle. With modern-day stairlifts, you don't have to feel as though your product will take away from your home design or look cumbersome. In fact, with options for customisation including a change of upholstery you can make the stairlift fit your space and home.
Curved Stairlifts
Curved stairlifts have tracks that are specifically designed to suit staircases that bend or turn corners. So if you are lucky enough to have a curved staircase or even a spiral staircase, a curved stairlift will be the perfect fit. All our curved tracks are made to order following a survey of each individual staircase. We plot a replica of your own stairs upon which to model your stairlift to create an exact fit, so when it arrives, stairlift installation is quick and efficient.